Archive for the 'IBBA Convention' Category
Saturday, November 8th, 2008
Friday, November 7th, 2008
Renee reports from San Jose, at the Convention:
All is going great..weather has been very cooperative. Here is a group photograph taken on Wednesday: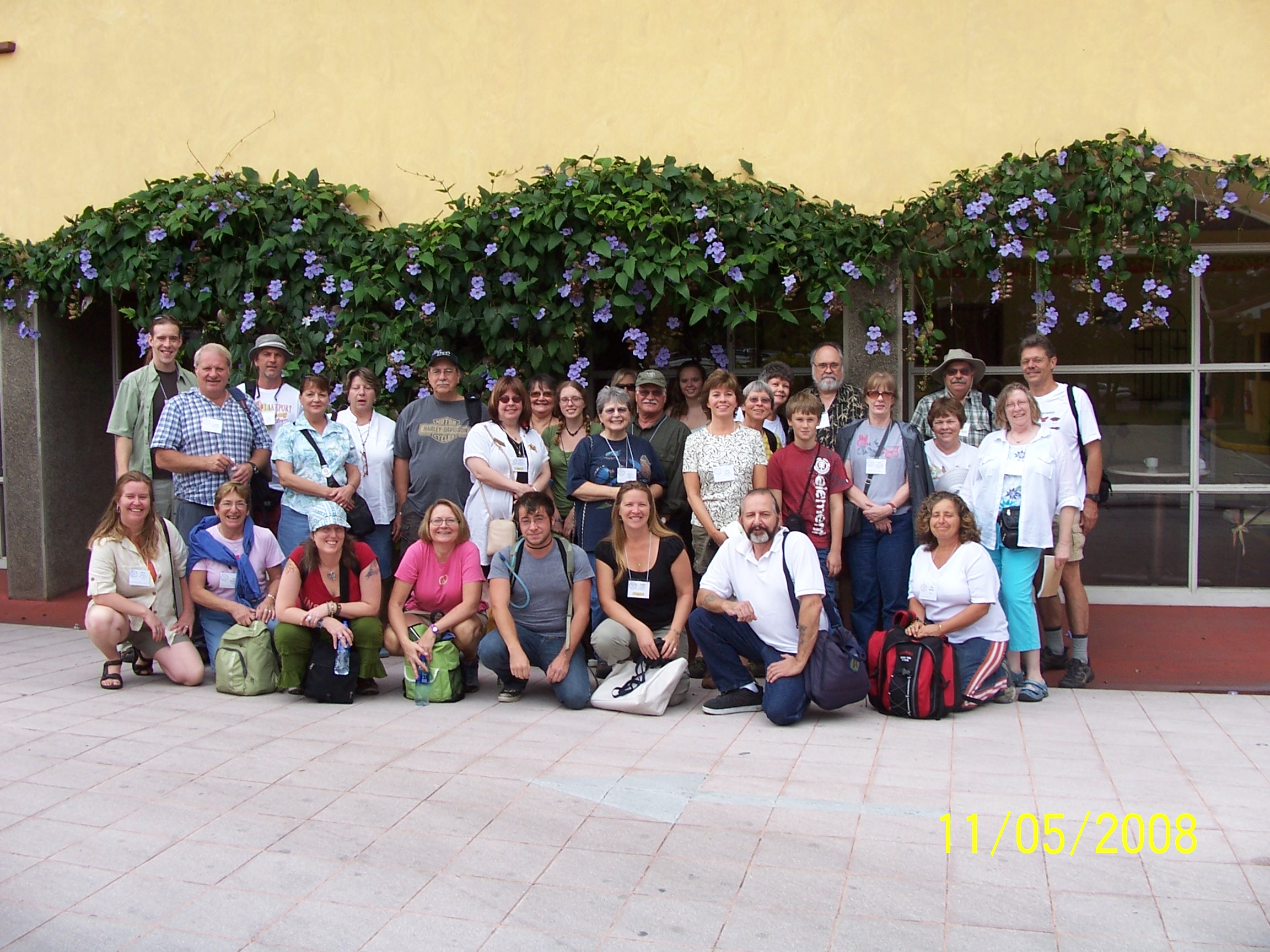 From left to right..
Bottom row: Alexa Jones, Pat DuPlessis, Una McGurk, Georgann Serino, Lary Reeves, Renee Cooke, Rick Mikula, Nili Shahar.
Standing: Jerimiah Jones, Cornelius DuPlessis, Gary Exelby, Claudia Mikula, Ory Roberts, Jerry Roberts, Gloria Brons, Kathleen Ziemer, Gloria's daughter-in-law, Barbara Bosco, Kathleen's niece's friend Abbey, Lew Bosco, Kathleen's niece Emily, Chris Jacobs, Deb Jacobs, Mary Shields, Mike Rich's son Andrew, David Spivey, Pam Kirwood, Peggy McClung, Dale McClung, Alicia Baylor and Mike Rich.We were in Arenal Monday and Tuesday for the Breeders Seminar. Costa Rica has three active volcanoes and one is in Arenal. We had the opportunity to see the lava flow and rumblings from Arenal served as our wake up call yesterday!
The breeders seminar was held at the Butterfly Conservatory; Glenn Baines' place. A BEAUTIFUL facility… We visited three farms today and it was quite the experience; very informative, interesting and educational.
Our tour guides/drivers that work for the travel agency are excellent translators for those of us whose Spanish skills are non-existent and they are getting VERY good at spotting larvae, pupae and adults… They are getting a butterfly education and seem to be as interested as our participants are.
There are about 50 of us in total. but not all are here at all the same times, some are here from the Breeders Seminar through the paper presentations on Sunday, more arrived yesterday for the pre convention "field trips", even more are due in tomorrow.
Will do my best to send an update or two as we go; the internet has been better than expected but still not always reliable! TTFN and please have a Marguerita for me!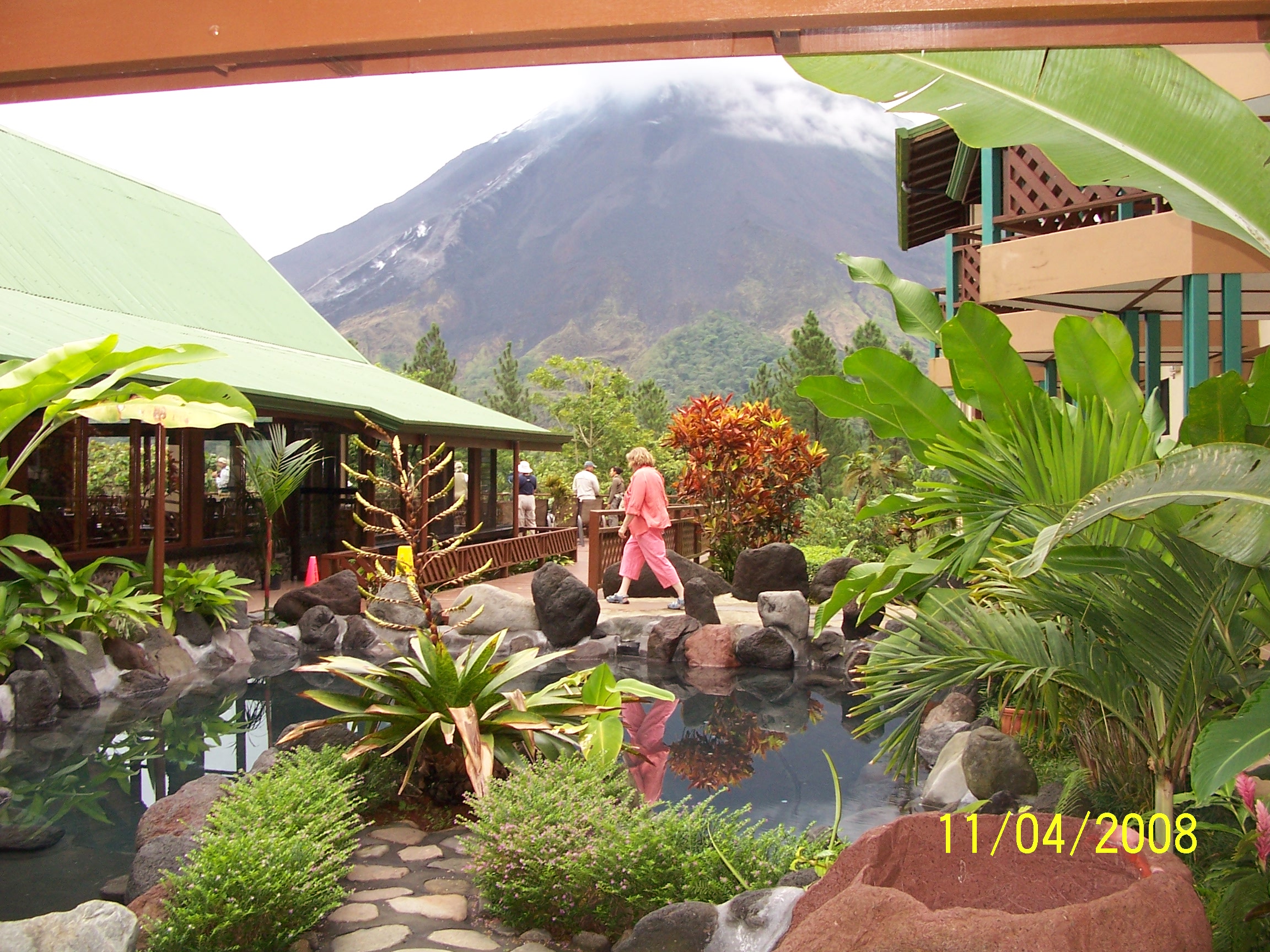 The Observatory Lodge at Arenal. And below, Helen Johnson, Monarch Alert, Monterey, California at the Icebreaker event.